As I mentioned in Chapter 17, the main reason I dipped down to Route 90 on my way through Texas was to visit Big Bend National Park (BBNP). I had heard from several people that it was a "don't miss" place to visit and I had been past it at least a dozen times and never stopped. So I turned South at Alpine and drove 100 miles to the park. When I went through the entrance, I passed a sign telling me it was another 60 miles to the campground in the park -- hoho ... BIG PARK! It was about this time that I thought about those "You May Be A ... If ..." jokes, only mine was "You're Way Out If ... you push the Seek button on your radio and it just keeps seeking and seeking and ..." or "You're Way Out If ... you've got a 7dbg antenna on your cellphone and still see 'No Service' on it because you're a few hundred miles from any phone tower".

Anyway, even after discarding a bunch of pictures, I've still got 50 or so of the park. Since these BBNP chapters are going to be mostly pictures and a few words with each, I'm going to mix the text with the pictures for awhile. This means these pages will be a little slow to open, so please be patient.

Firstly, a little of the scenery on the way in -- the first three are just mountain views and the second three are views of a tunnel that I thought looked really fantastic. The third tunnel shot was at sunset, when the eastern mountains turn red just like they did outside of Quartzsite ... positively breath-taking. Something you can't quite capture on film.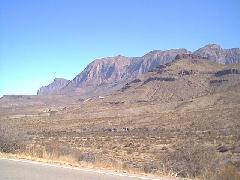 18. BBNP: You're Way Out If ...

My Travel Log

Nothing in this site is copyrighted -- I'd be honored if you'd

reuse anything you find here for your website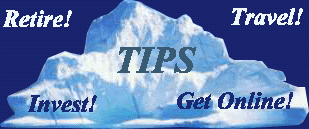 Click any photo for a larger view