Got these from a friend, so decided to start collecting them.

  If you find any funny roadside signs, email to me rjHoffman@Yahoo.com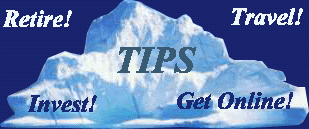 Nothing in this site is copyrighted -- I'd be honored if you'd reuse anything you find here for your website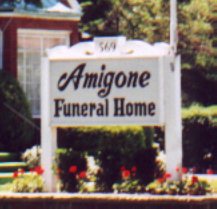 Yesyouare!

The Amigone family operates several
funeral homes
in and around Buffalo, New York.
Photo courtesy of Carmen S. Garrison.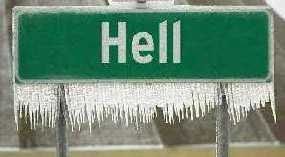 Freezing Over?

Photographed in Hell, Michigan.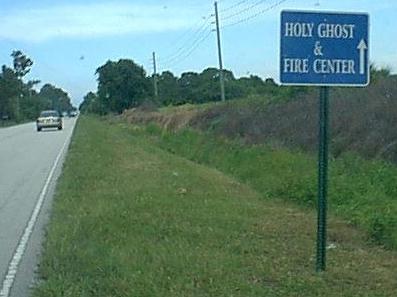 Are We Supposed to Choose?

Took this one myself, just outside of Ft. Pierce, Florida. Have no idea what it means.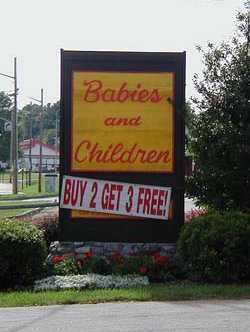 A Good Deal?

Roanoke, Virginia, The Babies & Children Store.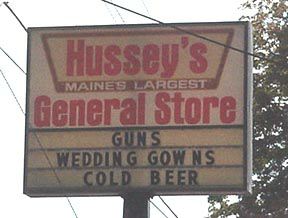 Everything you need for your "shotgun" wedding!

Located in Windsor, Maine. Hussey's slogan is, "If we don't have it, you don't need it."

Thanks to Jess, a proud resident of Windsor.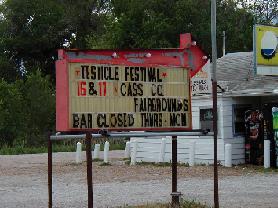 Let's go. We'll have a ball!

Based on a web search, Testicle Festivals seem to be most popular in Montana.

This photo was taken by Rob Strain near Omaha, Nebraska.

How do you get there from here?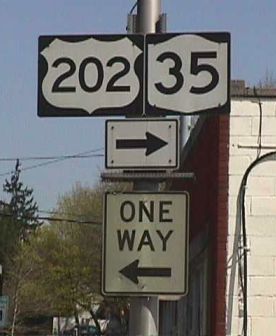 I don't think I saw that one.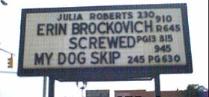 California Sense of Humor

Hermosa Beach, California. Photo by
Christoph
.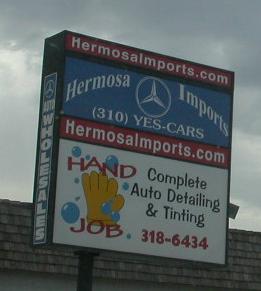 If you say so!

In Independence, Missouri.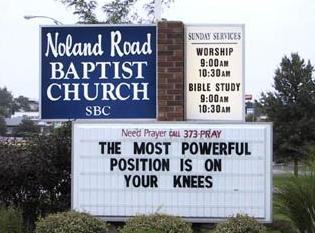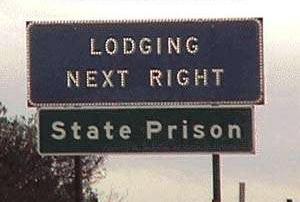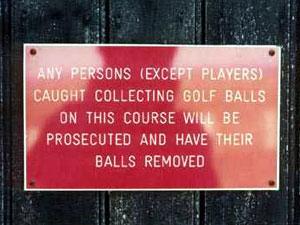 Major dilemma in California.

Caution: Crocodile Eating Handicapped Man at Bottom of Hill?

At a St. Lucia, South Africa crocodile farm.

Clean Humor?

There are five Balfurd Cleaners locations in Pennsylvania.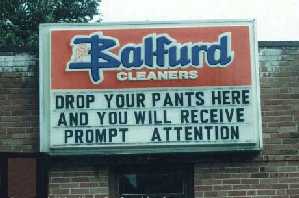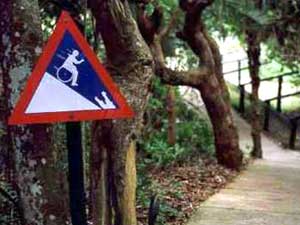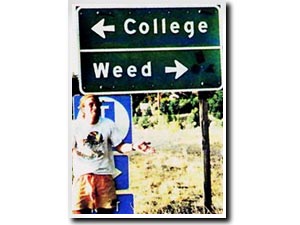 What part of ONLY don't they understand?

In Kansas City, Missouri.

Photo courtesy of Bud Turner.

Leave your soul at the front gate, please.

Near New Hartford, Connecticut.

Going Postal?

In Phoenix, Arizona.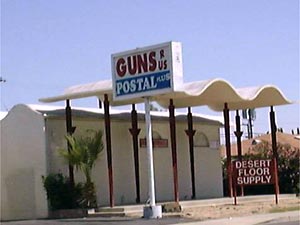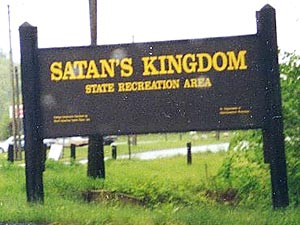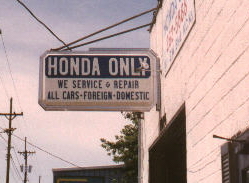 McLogic?

Repeat that please?

No "Keep Off the Grass" signs here!

Of all the names to pick...

Bung History
: Note that a bunghole is the hole in a cask, keg, or barrel through which liquid is poured in or drained out.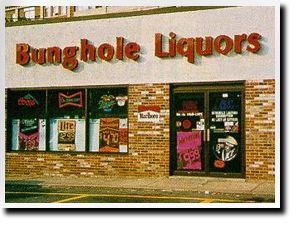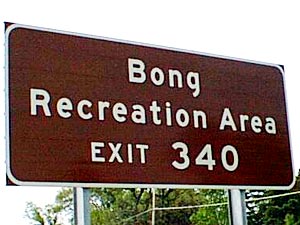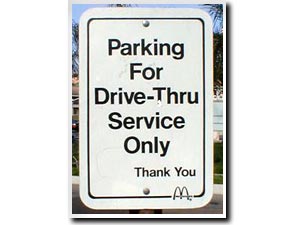 Pork, the one you love?

Pork Industry) ad campaign in Canada.

We is educated ...

Their alma mater?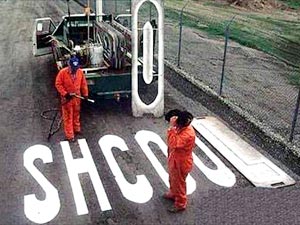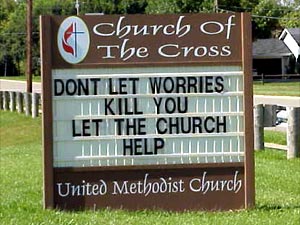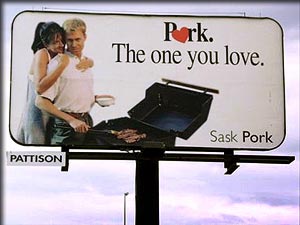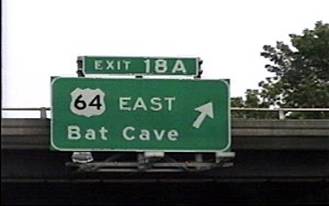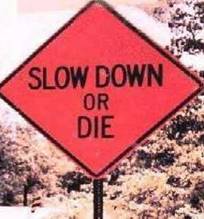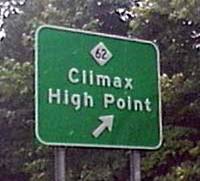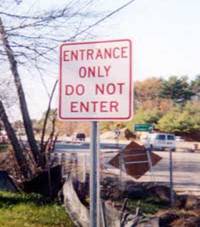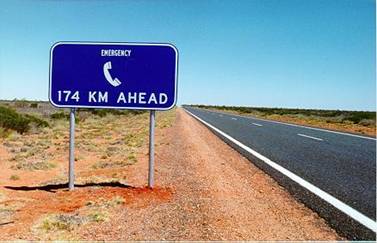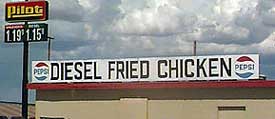 Sounds dern tasty ... must be an old sign tho', with that price on gas ...

Hope it's not too urgent ...

A hard place to get into ...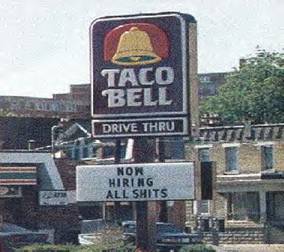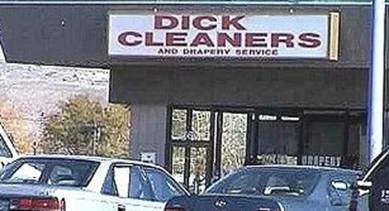 No excuse for anyone being unemployed ...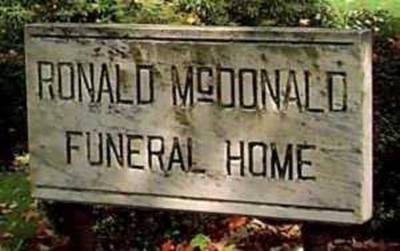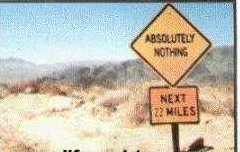 Just follow the signs ...

The road that should not be taken ...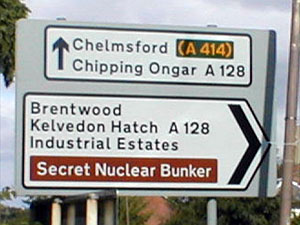 Oops .. not a secret anymore!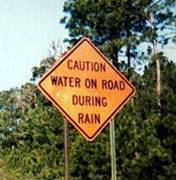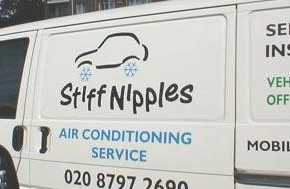 How Cold?

London area automobile air conditioning business.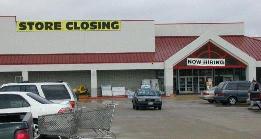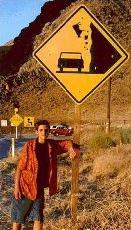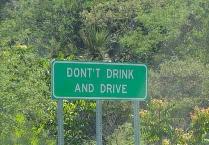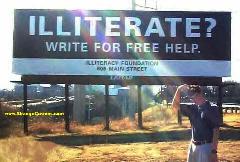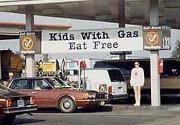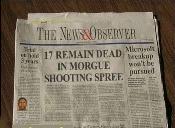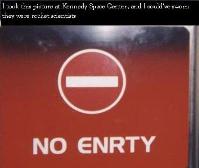 Small print says sign was at

Kennedy Space Center