Nevada Senate Bill SB-412

Retired? About to retire? If you're over 30, you'd better start planning! Here are a few ideas from an old retired guy.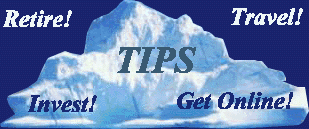 Nevada Senate Bill Restricts RV Parking

4/4/05

This bill was introduced in the committee on government affairs and, if passed, would prohibit RV parking on any type of public parking lot anywhere in the state. Here is some of the text of the bill:

"Each board of county commissioners shall, by ordinance, prohibit an attended vehicle, recreational vehicle, motor home or travel trailer from parking overnight in a parking facility which is dedicated or intended for commercial use or for use by patrons of a shop, store or other business.

"Parking facility" means a parking deck, parking garage, parking structure or paved or unpaved parking lot that members of the public regularly enter, are reasonably likely to enter, or are invited or permitted to enter as invitees or licensees. The term does not include a recreational vehicle park as defined in NRS 108.2678."

Due to the way this is worded, it is likely that these restrictions will apply to any publicly accessible parking lot. This could include casinos, truck stops, and even dirt or gravel boondock parking areas throughout the state.

This is not the first time that RVers have been faced with such a challenge on a state level. Several years ago, similar legislation was introduced in the State of Montana. Due to the protests from RVers all over the country, that attempt to regulate RV parking failed. It appears that we now face a similar challenge in Nevada. If this legislation passes, it may well set a precedent for the rest of the country, and we could see our freedom to choose where we park permanently revoked! All RVers

and concerned individuals need to take immediate steps to contact the members of the Senate Government Affairs Committee as soon as possible and voice their opinions. Great haste is needed as the bill (SB-412) will be up for testimony in committee on April 6, 2005. Please make use of the contact list included below and write, call, or email right away!

Please remember that a calm, logical approach will make your letter or email much more likely to be read and considered. Here are a couple of sample paragraphs to aid you in writing your letter or email.

While RV parks are the best accommodations for RVers, sometimes commercial parks are full, or perhaps the RVer simply cannot find a local park, especially if it is late in the evening.  Other issues come into play as well.  For instance, how tired is the RV driver? Were it not for Wal-Mart and other similar locations that offer a resting place to RVers, you would see an increased accident rate.  Far too often, RVers will drive too long, too late, or continue searching for an RV park way past their safety and comfort zone. Knowing that they are welcome to pull into a parking lot and get a few hours of rest anytime of the day or night is an enormous safety net for the traveler.

Typically, RVers make significant contributions financially to places that welcome them and, many times, will return to an area for an

extended stay if they have been received in a friendly manner. Unfortunately, signs banning RVs from parking areas do not appear very friendly to the tired traveler who is just looking for a spot to rest. Please do not

implement legislation that will send the RVing public away from your state, but rather welcome them with open arms and show them you care about their safety and respect their lifestyle.

Please take a moment to contact these Nevada legislators and let them know how you feel!

WARREN B. HARDY II

Chairman, Government Affairs Committee

6536 Blue Sapphire Court

Las Vegas, NV 89110-4049

702-227-0536

SANDRA J. TIFFANY

Vice-Chairman, Government Affairs Committee

61 Tanglewood Drive

Henderson, NV 89012-2117

702-451-7301

WILLIAM J. RAGGIO

P.O. Box 281

Reno, NV 89504-0281

775-786-5000

RANDOLPH J. TOWNSEND

P.O. Box 20923

Reno, NV 89515-0923

775-954-2020

ALICE COSTANDINA (DINA) TITUS

1637 Travois Circle

Las Vegas, NV 89119-6283

702-895-3756

TERRY JOHN CARE

4371 Woodcrest Road

Las Vegas, NV 89121-4946

702-388-0098

JOHN JAY LEE

1340 Borderwood Lane

North Las Vegas, NV 89031-1816

702-647-3550

See below for all address for cut-and-paste to email


Click here
to scroll down to see Senator Hardy's reply to my email
-----Original Message-----

From: Bob (Retirement-Tips.com) [mailto:rjhoffman@yahoo.com]

Sent: Thursday, April 07, 2005 2:00 PM

To: Hardy, Warren Senator; Tiffany, Sandra Senator; Raggio, William Senator; Townsend, Randolph Senator; Titus, Dina Senator; Care, Terry Senator; Lee, Senator John

Subject: Nevada Senate Bill SB-412

I don't live in Nevada, but I visit often. I enjoy RVing and casinos. I especially enjoy being able to park at a casino and gamble when I want to and as long as I want to, then return to my RV for occasional periods of rest. If SB-412 does what it's rumored to do and I can no longer park in casino parking lots in Nevada, there are 24 other states where I can!

Robert Hoffman

1033 Jacaranda Circle

Rockledge, FL 32955

Bob Hoffman, webmaster of:

-------------------------------------------------------------- REPLY ----------------------------------------------------------

Date: Thu, 7 Apr 2005 14:12:07 -0700

From: "Hardy, Warren Senator" <WHardy@sen.state.nv.us>

To: "Bob (Retirement-Tips.com)" <rjhoffman@yahoo.com>

Thank you for contacting me regarding Senate Bill 412 which restricts overnight parking a certain locations.  I have scheduled a hearing on the bill and will listen carefully to all of the testimony.  Having said that however, I have serious concerns about the concept from a couple of perspectives.  First, I am not sure it is good public policy.  More importantly I do not believe that this issue properly belongs in the state legislature's jurisdiction.

I philosophically believe that these kinds of public policy decisions more appropriately reside at the local level.  Therefore, unless some compelling public policy reason surfaces at the hearing that overcomes these concerns, I do not plan to support this legislation.

Thank you for contacting me with your concerns.

Regards,

Warren B. Hardy II

Nevada State Senator

District 12

Subject: SB 412

Date: Sat, 16 Apr 2005 15:25:28 -0700

From: "Raggio, William Senator" <wraggio@sen.state.nv.us> 

To: rjhoffman@yahoo.com

April 16, 2005

Bob Hoffman

rjhoffman@yahoo.com

Thank you for your e-mail voicing your opposition to Senate Bill 412.  As you know, that bill would require cities and counties to adopt ordinances prohibiting overnight parking of occupied travel trailers or recreational vehicles in parking facilities or parking lots.

Senate Bill 412 was heard by the Senate Committee on Government Affairs on April 6, 2005.  and April 8, 2005; no action was taken.  Since the deadline for committee action on this bill has passed, it will not be given any further consideration.

I appreciate you taking the time to write to me on this issue.

                                                             Sincerely,

                                                             William J. Raggio

                                                             Senate Majority Leader