2004 Cruise Master

For Sale

# 8467415123

2004 Georgie Boy Cruise Master 37.5' 3755TS with Workhorse engine and Allison Transmission.  This is the closest you can get to a new RV, without getting it off the showroom floor. This top-of-the-line, clean-as-new home has only 5000 miles  and only 31 hours on the Generator -- AND, it's still under Full Warrantee for two more years! It was purchased at $123,000 for one special trip and is now being sacrificed at only what's owed - $105,000.

The RV has been "spoiled" by its owner, who has taken special care to ensure that everything stays in tip-top shape. It has all of the standard accessories, including THREE slideouts, rear camera, automatic levelers, and many other extras. In addition, over $2000 was spent for special amenities after purchase (e.g., like the drop-down awning room). This low-mileage beauty can be seen in Rockledge, Florida -- that's right close to Cocoa Beach on the East coast just South of Cape Canaveral.                 

Asking price is  $105,000.                   See below for more pictures.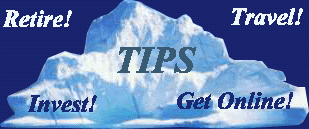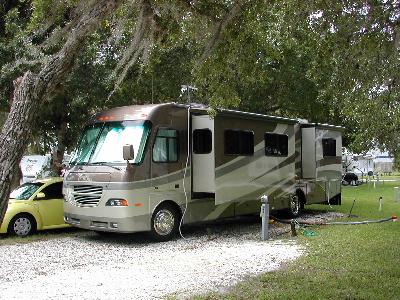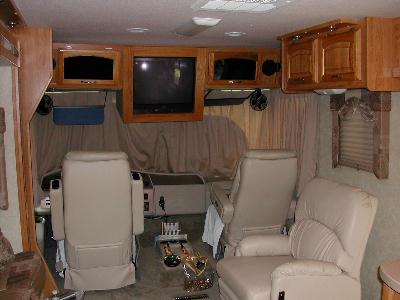 Do you like this page? Do you have an RV you'd like to sell? I'll build a page like this for you AT NO CHARGE! If the ad helps you sell your rig, then you pay me a percentage of the sale price.

Email me at rjhoffman@yahoo.com and we'll talk about it.

Nothing in this site is copyrighted -- I'd be honored if you'd reuse anything you find here for your website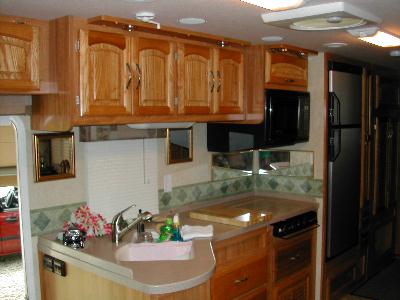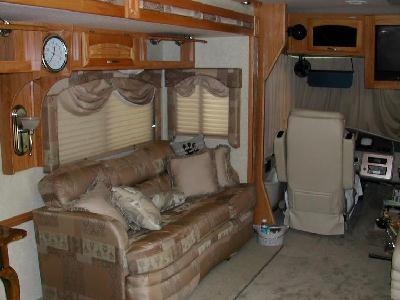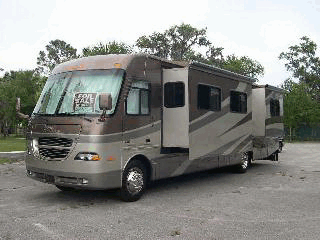 ALSO AVAILABLE! Look on the Georgie Boy Website at the 2005 Cruise Master LE 3755 TS. It's virtually the same as this RV and they have great photos and details, either in animated Flash format (high-bandwidth) or PDF brochures (low-bandwidth).
As you read the Features list, you'll note the inclusion of Standard vs Optional Features. From the Optional Features, this 2004 Cruise Master includes:

Full Body Paint,

Main Awning,

Driver Door,

Free-standing Hardwood Dinette w/2 Free-standing and 2 Extra Folding Chairs,

5500 Watt Onan Marquis gold & 13,500 & 11,000 BTU Roof A/Cs,

Low-Profile Roof A/C,

3-Burner Recessed Cooktop,

Large Double-Door Refrigerator w/Icemaker,

and, last but not least, a CB Antenna.

Delivery to your location Optional.

For more details, or to make an offer,

call Tracy Parsons at 256-603-2404

or email rjhoffman@Yahoo.com